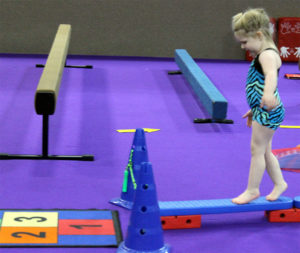 Kid's in Motion classes are designed for kids ages 18 months to 5 years.
Your child will be lead through stations that are challenging, overcome obstacles and learn basic gymnastic skills in a fun environment. Watch as your child develops strength, flexibility and balance.
Click on the programs below for schedules and to learn more.